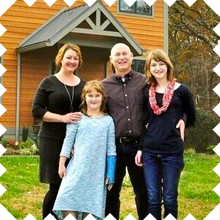 About Us
Our family has been active participants in Knoxville's children's consignment sales for over 12 years. We're pleased to offer Little Red Consignment Tagging Service to busy families who wish to participate in Knoxville's children's consignment sales but who have no time to consign. You'll be reassured to know that Little Red Hen Consignment Tagging Service is fully bonded.
Press
We were featured on WBIR! It's a little clip on how to get the most out of consignment sales. Watch the segment on WBIR.com
Check out the latest Knoxville News Sentinel coverage of Little Red Hen.
We're in the news again! Learn how we help busy families like yours.
Read this article in the Knoxville News Sentinel about Kristen's consignment sale activities.
Sites We Like